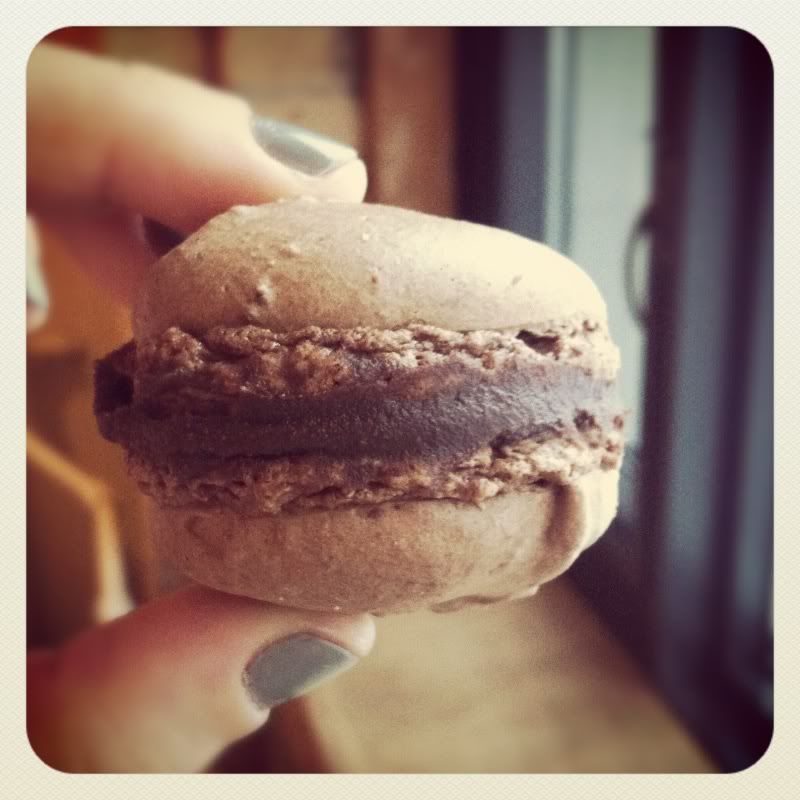 my usual approach to dealing with the winter blues is to head indoors, re-watch my favourite tv shows, eat comfort food and wait for it to pass me by while cursing myself for yet again failing to plan a hot destination escape in February. i get a little lazier, a little less productive, but a little better at baking. in fact, my most recent attempt was at
these
chocolate macarons for a friend's wedding.
this year i'm doing things a little differently, and i'm keeping myself active while trying some
n
e
w
t
h
i
n
g
s
. i've started taking a woodworking course, a ceramics class, and this last weekend i was even lucky enough to help out with
falconwright's
new online
shop
, that just so happened to open this week(!), by being in photos for their
lookbook
. Sandi, Danielle and Tim did such a great job at making everything look so warm and pretty. i love
taking
photos, so the idea of being in front of a camera was a little nerve wracking, but it really was a fun afternoon with some great friends and i got to wear other peoples' lovely clothes. who could complain?