When life gets a little too busy and the school work is piled high, the list of things I'd like to be working on gets longer and longer. Since I don't have time to actually tackle any of those things on the list, I tend to peruse the internet and I discover the amazing things others are working on. Here are a few things that I think are great.
1. First off, this silk shirt by
Leah Goren
is perfect. I'm sure it's no secret that I'm way into polka dots, but these hand painted dots have got my name written allll over them.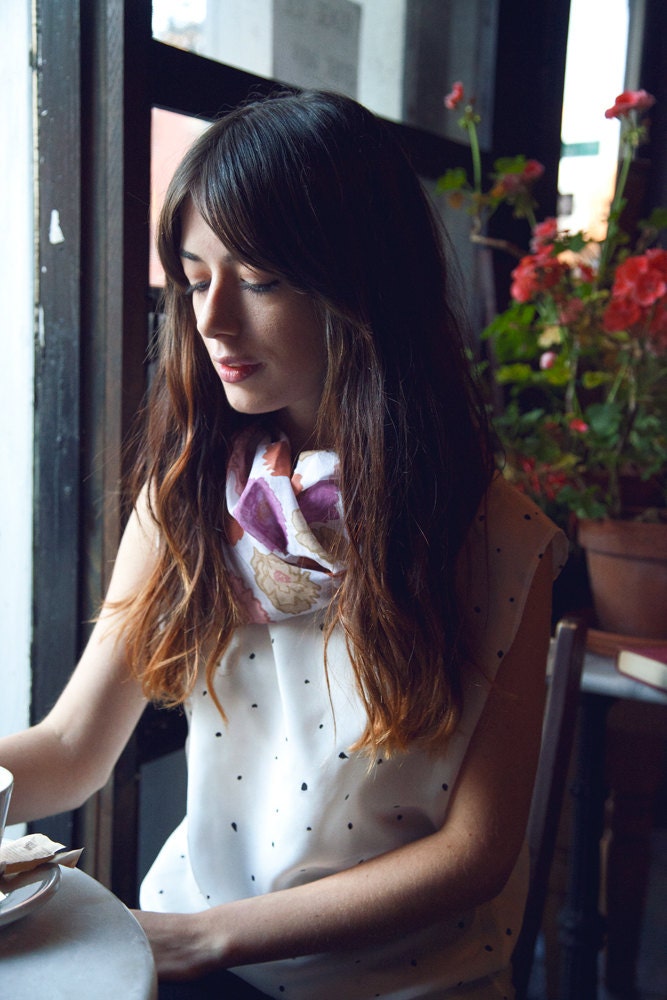 2. This poster by
Oh My Deer
for
Pennyweigh
t. Who knew that Albert Camus would shed some light during the darkness of winter? And that font... Yes, please.
3. For those worriers, my multi-talented friend Sandi has this very cool dottie reminder to STOP WORRYING in her
shop
. This poster should be my mantra.
4. I recently discovered
onefortythree
and want to put their incredible light fixtures all over my home.
5.
Dream Collective
hits all the right spots for me. I almost never wear bracelets, but I would wear this one all the livelong day.
6. All of the textiles available at
Joinery
are right up my alley. My house is filled with beautiful (and scratched up) hardwood floors, so there are plenty of places for this beauty below.